A Brand Built to Last
For 80 years, Peterbilt has supplied the North American commercial vehicle market with the industry's most rugged, reliable and efficient products.
Based in Denton, Texas, Peterbilt manufactures on highway, vocational and medium duty trucks that provide value to their owners and pride to their drivers. These vehicles are supported through industry-leading aftermarket programs and a dedicated network of independent dealerships.
Peterbilt takes pride in its rich heritage and traditions, as well as these four enduring values that have shaped and continue to define the meaning of Peterbilt:
Purposeful Innovation – Provide technologically advanced products and services that deliver outstanding performance and value.
Individualized Solutions – Customize every Peterbilt product to meet the unique business needs of the customer, and support the customer with aftersales programs and services tailored to them.
Enduring Craftsmanship – Manufacture the industry's most durable and reliable trucks, assembled to the highest quality standards by the industry's proudest employees.
Pride & Class – Maintain a passion for unrivaled performance, forged out of the heritage of the iconic brand and focused on inspired styling and a premium driver experience.
THE NEXT GENERATION OF TRANSPORTATION TECHNOLOGY.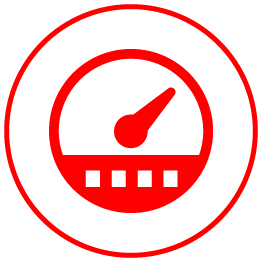 Intelligent Assistance
SmartLINQ Remote Diagnostics updates securely Over-The-Air to drive fleet uptime
Advanced Engine Design
Proprietary PACCAR engines offer exceptional reliability and proven performance
Automated Transmission
Integrated systems and lightweight design give the PACCAR transmission an edge
On-Road Guidance
Standard air disc brakes and collision mitigation assist in increased driver safety
A Heritage of Purposeful Innovation
Peterbilt's vehicles are equipped with industry-leading technologies designed to maximize safety, performance and uptime. Today, Peterbilt vehicles are more intelligent and connected than ever before.
A Commitment to Crafting the Best Truck in the Industry
Since 1939, Peterbilt has been producing trucks with unparalleled quality that inspire pride of ownership in customers and drivers alike.
An Unwavering Commitment
Every Peterbilt truck is equipped with the latest active and passive safety features to protect not only the driver, but those around the vehicle.
---
Find Your Nearest Peterbilt Dealer
---